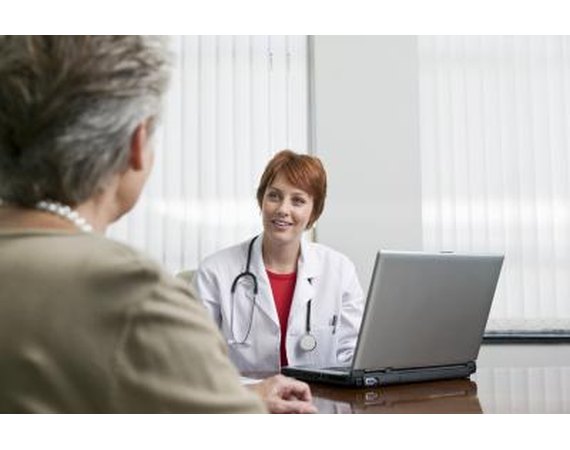 The difference between genital warts and a skin tag is very distinctive. Genital warts are the result of a sexually transmitted disease (STD). A skin tag is the result of age, pregnancy, obesity and heredity. In addition, other factors (such as symptoms) make these two conditions different.
Description of Skin Tag
At first, a skin tag appears as a small, soft bump; then it slowly grows larger, according to InteliHealth. A skin tag looks like a soft growth that resembles the skin color. It hangs from your skin via a stalk or thin piece of tissue.
Where Do Skin Tags Appear?
In addition to your genitals, a skin tag typically appears on your torso, neck, armpits or beneath the breast.
Description of Genital Warts
On men, genital warts typically appear off the tip or shaft of the penis, scrotum or anus. On women, genital warts grow on the vulva or walls of the vagina, according to the Mayo Clinic. For both sexes, genital warts develop in the throat or on the mouth if they had oral sex with an affected person, or they can develop on the anus if anal sex was performed.
What Do Genital Warts Look Like?
Genital warts resemble tiny bumps or several small, cauliflower-shaped warts clustered together.
Prevention/Solution
Unlike genital warts, a skin tag is not preventable. However, skin tags may be removed by a doctor.
---